How to be anonymousYou can change your account settings to browse anonymously. Path to follow:1) Go to your profile page and click the tools icon

2) Click "Forum" on the resulting page.

3) Adjust your On Line settings on the forum settings page and save the changes.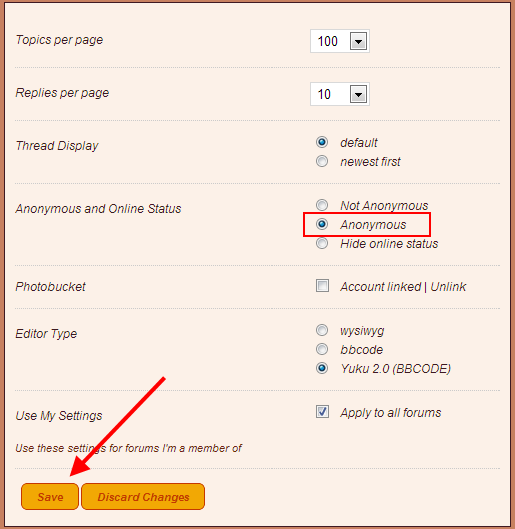 Difference between anonymous and hide online status:
Anonymous: 
When you visit a community anonymously, (1) count will be added to Anonymous in the who's on line section.Your "online light" next to your avatar in the community will show you on line.
Hide my online status:
No count will be added to anonymous in the who's on line section.Your online light is not on.It appears as if you are not on line at all.Anonymous is a feature for all accounts, free or paid.Hide online status is a feature only available to paid accounts.Please take note of the fact that not all communities allow anonymous viewing. If a community does not allow anonymous viewing and you browse to that community while being anonymous or while not showing your online status, you will encounter a 401 error and will have to adjust your settings.