Boards You Have Visited: Keeping Track
Your communities
. Every board you visit gets listed in your account. The board will get listed in a different section, depending on whether you have posted at the board or not. There are two different sections: 1) My Communities 2) Recently Visited.
Where to find your Communities
On boards that use the old UI, click on the navigation button at the top right of your screen while you are at a board. 

Click on Communities in the open navigation menu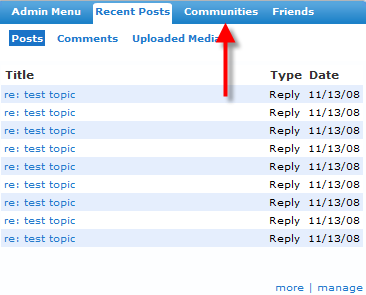 On boards that use the new UI, click Panel in the navigation bar

When the panel opens up, click Communities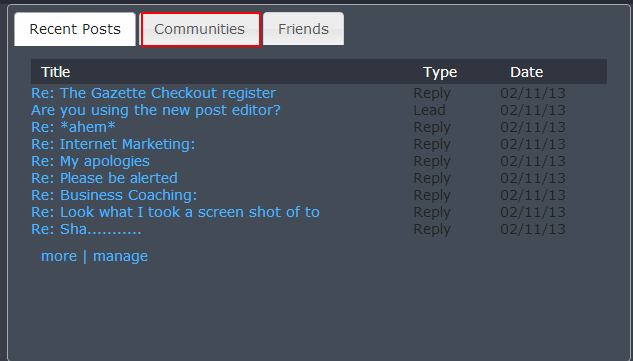 Click more / manage below your communities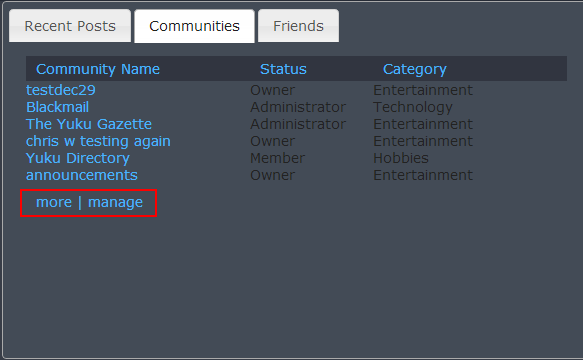 You will see three options: - My Communities - Recently visited - Bookmarked. 

My Communities 
Click on my communities to view the list of boards of which you are a member. To view and manage your full list of communities, click on more/manage at bottom right of the box.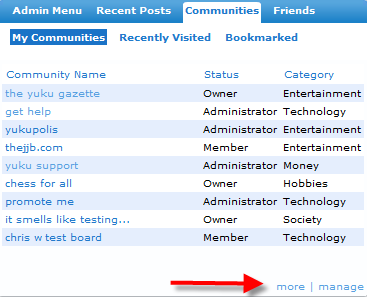 This will take you to the manage screen. On the manage screen, over in the section towards the right, you will see several options: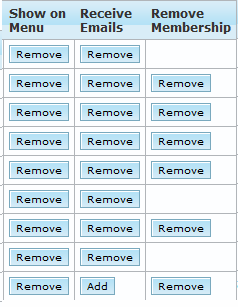 1) Show on menu: this will show your communities on the main menu (before you click on more/manage). Boards not shown on the menu have an 'add' option. Adding a board to your menu will put it at the top. The last board on the menu will be removed from the menu with the option to add it back. 2) Receive emails: Remove will prevent emails from this community to be sent to you. You can click add to receive emails again. 
Please note that admins can send messages via the clipboard as well. You will still receive these mails.3) Remove membership: Obviously you will not have that option if you are the owner of a board. Removing your membership will remove your name from the board's member list.
Recently visited 
Recently visited are communities you have visited but not posted at. This includes boards you have been invited to and boards where you have applied for membership. Click on more/manage to view your full list of boards.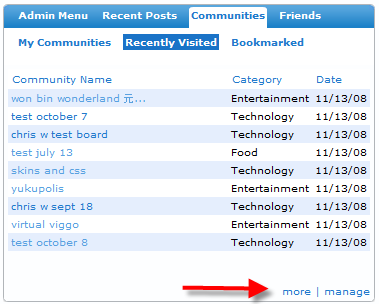 Boards cannot be deleted from your recently visited list. 
Bookmarked 
Bookmarked is a list of boards that you can add yourself. It doesn't matter whether you are a member or not. If you visit a board frequently, you can add it to your bookmarked section for easy access. Click more/manage to mange your boards or to add more.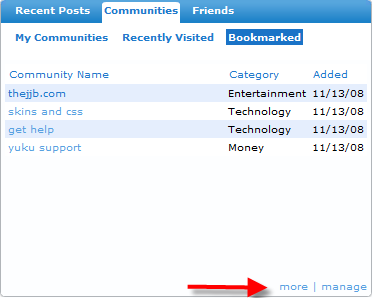 To add boards to your list, click on more/manage.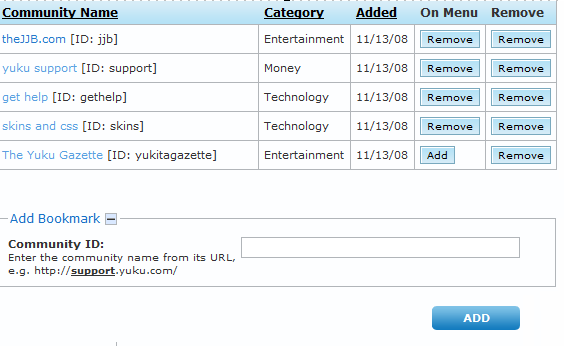 Remove will remove the community from your main menu. Add will add the community to your main menu. Communities appear in the order they are added. Last added on the bottom, first added at the top. To add groups to your bookmarked, make sure to add the group name, not the full URL. 
http://tutorials.yuku.com
 would be added as tutorials. You can also see the communities you are a member of on your profile's activity page: