Working with board themes
Themes
To use your own themes, turn the global theme off first, as seen in the screen shot below.

Next, Click the board themes tab to get started.
You can either import a skin or click editor to start making your own.
Applying skins
To apply a skin to forums, click the apply button as seen in the screenshot below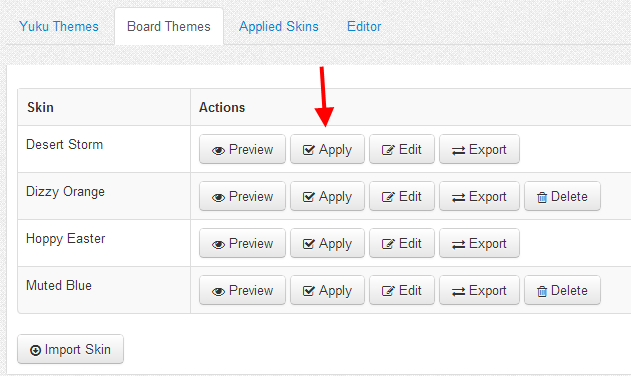 On the resulting page, select the forums to which you wish to apply the skin: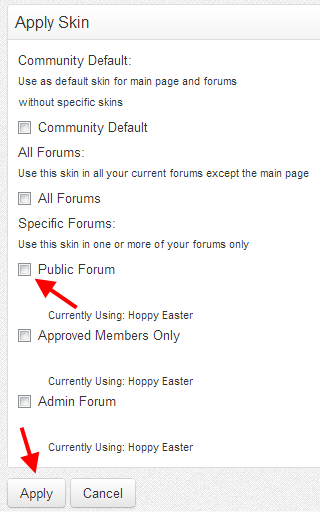 Click apply to save the changes.
Deleting skins
To delete a skin, simply click the delete button.
Note that the delete button is not available for skins that are applied to forums. If you want to delete these skins, you need to remove them from the forums first which can be done via the Applied Skins tab.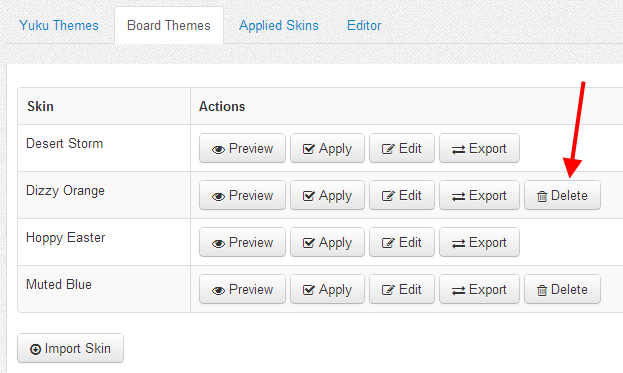 Skins map
To see where your skins are applied, click the Applied Skins tab.
You can also use this page to remove skins before deleting them.