There is a lot we can do with the HTML Widget so I thought I give you some ideas here and hope this helps in some way.
I have put 2 different Visitor Maps in my HTML Widget to show that it can be done so you can see how it looks in case you want one for your board.
The 2 maps I used can be found here:
http://www.clustrmaps.com/
After you signed up for this map and going to get the code to put into the html widget, make sure you click on "Plain image embed code" so that the image will show.
Please note we can NOT use JavaScript embed code!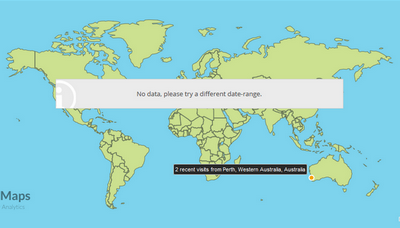 Right click the map and open in a new tab or window and it will show you where the visitor is from when you hover over the dots in the map.
Don't worry about the "no data, please try a different date range" as that will only show when you first create the map. Ones you have had a few visitors that will disappear.
***********************************************
The other Visitor Map is from
http://m.maploco.com/
Click on Get Started and chose your map. Go for the Small size if using it for the HTML Widget as that fits neatly.
Chose your dots or shape color and click on "Create Your Free Map".
Copy the HTML code and put that in the widget.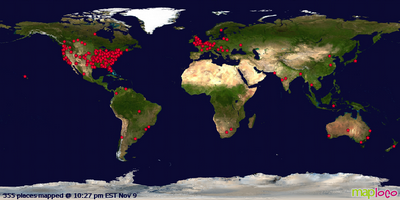 After having put this map in the HTML Widget, right click on the map and open in a new tab or window.
This is what you will see and it will show you all the visitors when you scroll down below the map image.
It won't show the ISP details, just the nearest city and country.