"About me" section,  settings 
To edit privacy settings of the 'about me' section, click edit at the top as seen in the screen shot below. 
The edit option will appear when you hover over that section.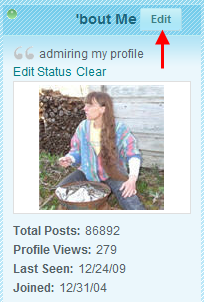 Each section can be controlled separately:
About me 
Hide/show gender 
Hide/show birthday. 
Display full birthday or only month and day. 
Hometown, political/religious views: When nothing is entered in the fields, it will not appear in your 'about me' section. 
Relationship, interested in, looking for: When nothing is selected, it will not appear on your page.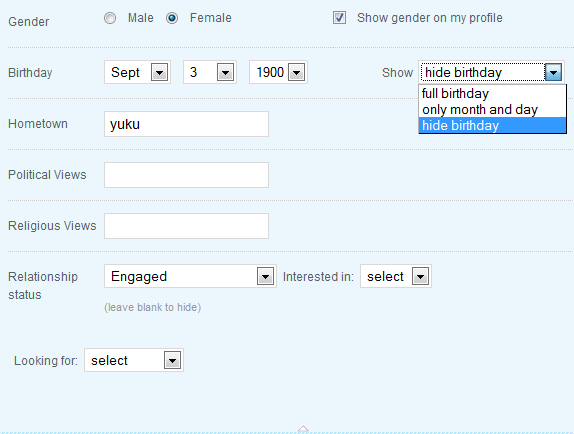 Contact Info 
Click edit to the right of email to change your email: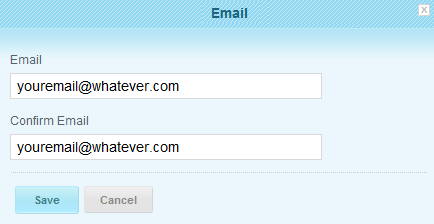 Use the drop down menus to select the appropriate IM 
Use the little x to delete an IM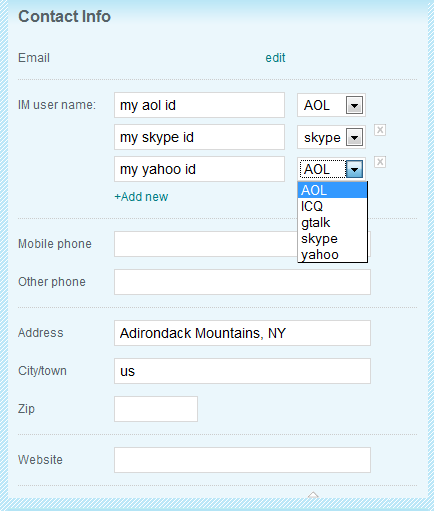 As seen in the About me section, any fields that are left blank will not appear on your profile page. 
Interests 
Tell a bit more about yourself by filling out the boxes where you can give a description of your interests: 
Activities 
About Me 
Interests 
Favourite Music 
Favourite TV shows 
Favourite Movies 
Favourite Books 
Favourite Quotes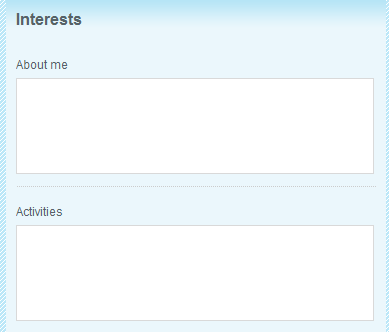 Work 
Tell people where you work by using the 'Work' section. You can easily add and delete jobs to your liking. 
Nothing will appear on your profile page when left blank. 
Use the add new link to add, and use the x to delete.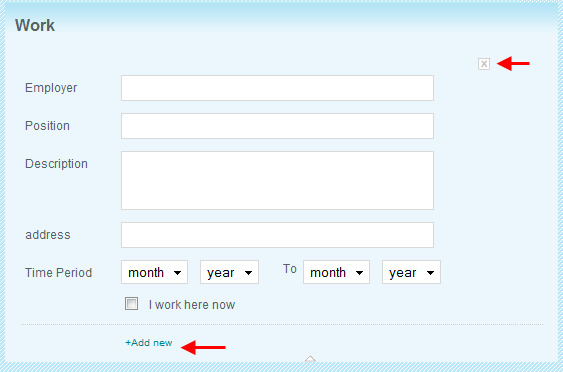 Education 
Education can be added and saved the same way you add/delete/save work info 
The same rules are applied here, if nothing is filled out, it will not appear on your profile page.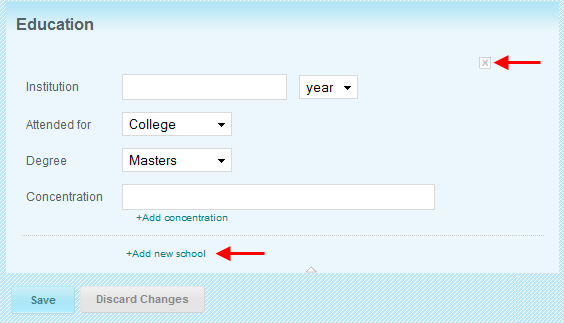 Easy navigation 
All sections can be expanded or collapsed for your convenience. 
Click the little arrow to expand or collapse a section.