Account Settings Where to find your account settings 
Click the wrench in your navigation bar to navigate to your settings page:
On the account settings page, you can change your display name, email, or password. 
You can also enter a secret question/answer for your account, and adjust your time zone. 

Use the edit links to make the changes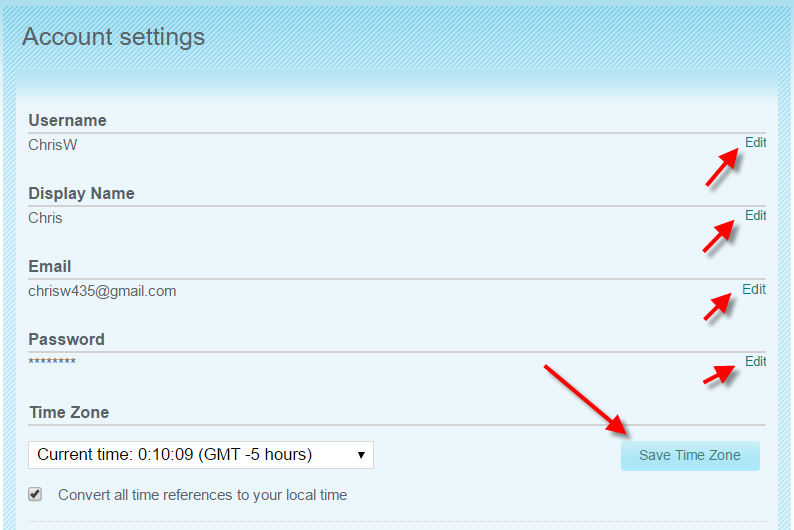 Adding/changing secret question and answer 
You can change or add a secret question or answer on the account settings page. 
Choose a question from the drop-down menu 
Enter your answer 
Enter your password 
Save the changes.