Member Lists
Lists are purely an admin tool to help you manage your members. Lists are not reflected in the community when people post.
There are two types of list. 

Custom lists are static lists of members. You can add members and remove members from custom groups manually. You can save the members of the clipboard as a custom group.
Auto lists are more like a saved filter.

Custom lists are static, meaning that your list of members will not vary unless you manually add or remove members. 
Auto lists are dynamic. The list of members will vary depending on the criteria of the specific list. When a member reaches the criteria set for a list (such as post count, last seen date, etc..) the member will automatically be added to this list. More about this later.
Auto lists can be created either on their own or within custom lists. 

Lists are a way to manage your members more effectively. NO powers (admin, moderator) can be attached to any type of list. 
All admin actions, including creating lists, require that you are signed in with an account that has admin access to the community you wish to manage.
The admin dashboard of your community can be accessed by clicking the "admin" link in the community's navigation bar.
Old UI:

New UI:

Click lists in your dashboard's sidebar: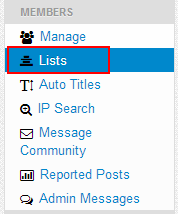 To get started, click Create New List.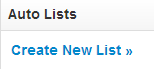 Give your list a title and add list criteria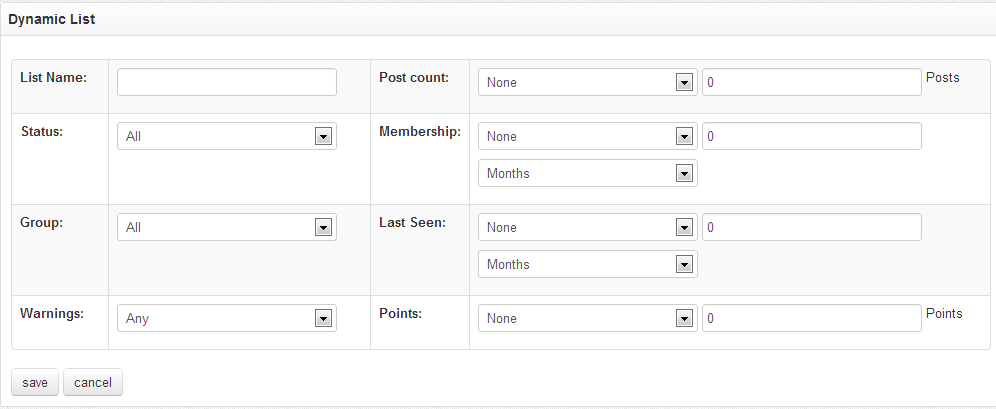 Click save to save your list.
You will see different options for each list:

View = View your members in the list
Edit = This will take you to a bulk edit page where you can edit all members of the list. (e.g. to give all members access to a certain forum)
List =  In custom list, it gives you an option to rename the list. In auto list it gives you an option to rename your list and adjust your list criteria.
Copy = Make a copy of your list
Delete = Delete your list. Deleted lists cannot be restored.
* Note: Deleting a list does not delete the members who are part of that list.
Auto lists (dynamic lists) are very useful tools to know who is who in your community and what is going on.
You can filter many ways to find your active members, inactive members, long time members, most active (most posts), etc...